Draiocht-Irish Language Drama Classes
Draiocht-Irish Language drama classes to improve spoken Irish in a fun, dramatic and confidence building environment.
6-8 years
Speech and language games, vocabulary building, confidence building, improvisations poetry, puppetry, mime, speech and pronunciation work, dressing up, movement to music, story-telling acting, and lots more fun filled activities.
Middle (8-10) and senior groups (10 upwards) Enjoy acting, solo and group drama, improvisations, games, poetry, mime, expressive and dramatic movement, role-play, team work, puppetry, effective communication, reading technique and public speaking
Solo and group drama, improvisations, team building, voice and accent work, Public speaking
Through our Public speaking programme we encourage clear, fluent and expressive speaking, and encourage students to feel comfortable and confident when speaking in public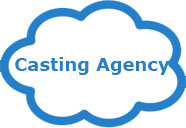 Join our
casting agency –
Auditions for T.V. commercials, films and lots more….
Your opportunity to be a STAR!
The lively and imaginative approach used in our classes, ensures that students are encouraged and quickly lose any inhibitions they may have. Our modern speech and drama exam syllabus and encouraging examiners, further ensures our professional and child/student-centred approach. (Exams are optional). Individual attention is assured.